Welcome to TYPA! For over 40 years, TYPA has supported the international community of Taipei with quality recreation and education programs.

Over the years, our organization has grown exponentially from our very humble beginnings. Currently, our staff of 110 instructors and 14 office staff serve over 1,600 families and well over 2,000 children and adults participating in 120 different activities every week.

The range of activities includes robotics, public speaking, sports, dance, music, martial arts, gymnastics, art, scouts and many other activities. Additionally, we have our very popular preschool, Tiger Tots for the littlest members of our community. So, as you can see, there is something for everyone!
Membership
In order to participate in TYPA classes, one must first be a member of TYPA. TYPA welcomes everyone from the international community and has members from nations around the world. Joining TYPA is a simple process. Just come to the TYPA office with the completed master registration form and bring the new member's foreign passport. Due to Taiwan government regulations governing the charter of TYPA, all members must be foreign nationals holding a foreign passport. Each participant pays a registration fee of $1,400 NT per semester.
Our History
From humble beginnings in 1979, where a handful of instructors offered a few activities, we have grown to the aforementioned staff of 110 professional instructors serving over 3,000 members every week. Our activities are dynamic and diverse and include robotics, film academy, public speaking, actor's workshop, sports (soccer, basketball, tennis, baseball), music (piano, violin, cello, flute, guitar), Chanterelles (vocal), martial arts (karate, taekwondo, aikido, ninjas), dance (hip hop, ballet, jazz, tap, cheer-leading), gymnastics, art, scouts, adult programs (pilates, yoga, martial arts), pre-school activities and much more.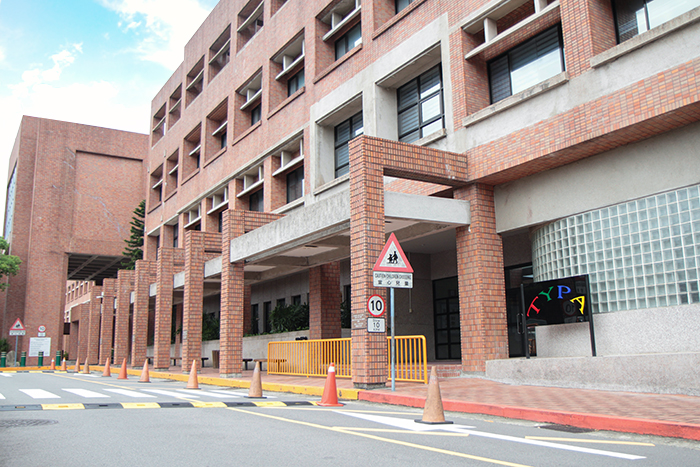 TYPA on the TAS campus
So, how did this all begin? In 1978, the then President of the United States, Jimmy Carter announced the end of diplomatic relations between the ROC and the United States. Fortunately, many business people had seen the writing on the wall and were ready for this announcement. A core group of people from the American Chamber of Commerce visited Premier Y.S. Sun the very next day with plans of crucial importance to the foreign community. This group put forward a proposal with four key components: the continuation of Taipei American School, a home for the American Club in China, and English-language radio station and an organization for youth. All these requests were approved and, you guessed it, the organization for youth became TYPA.
MISSION STATEMENT
TYPA's mission is to develop healthy, well-rounded, confident youth, enthusiastic about learning through their participation in safe, dynamic, fun-filled recreational experiences.
Critical to providing these quality experiences and meeting the changing needs of the international community is the professionalism of our staff, the dedication of our volunteers and the support of our families.
TYPA PRIORITIES
1.
TYPA member safety will supersede all other priorities.
2.
TYPA youth programs will take precedence over adult programs.
FORCE MAJEURE
Please be aware that TYPA may be ordered to temporarily or permanently close or alter its operations, or may decide to, as a result of a Force Majeure event.

Force Majeure, is any event beyond the reasonable control of TYPA including but not limited to natural disaster, accident, war, civil unrest, outbreak of disease, and compliance with law or government order.

TYPA shall make reasonable efforts to provide recreational / educational services and activities during the Force Majeure event, but TYPA has no liability arising therefrom. TYPA will have no obligation to pay tuition, fees or issue credits in the event of any Force Majeure event.