GENERAL INFORMATION
The TYPA sports calendar is divided into three seasons. The basketball season starts with the new school year and generally finishes close to Halloween. Soccer follows basketball and straddles the first and second semesters. Baseball is the final team sport and is completed during the last weeks of the school year.

Both basketball and soccer are registered as fall semester programs, while baseball is registered as a spring semester program.

Children of all abilities are welcome to join in the excitement of our sports programs. Each player will receive a team T-shirt, team photo, team souvenir and participate in an end-of-season awards ceremony.

As our goal is to develop each player's skills and knowledge of the game, we strive for teams to be as evenly matched as possible. For athletes in 2nd through 5th grades, there is a mandatory skill assessment done by our sports staff. Players will be placed on a team once the assessment has been completed. Please be aware of the registration cutoff dates as we cannot give refunds or credits after this date.

When sports practices are cancelled due to bad weather or other unforseen circumstances, refunds, credits or make ups will not be given. Games may be cancelled due to severe weather or poor air quality.

KA and K-1 athletes must be accompanied by their parents on Saturday game days.
TYPA Sports Schedule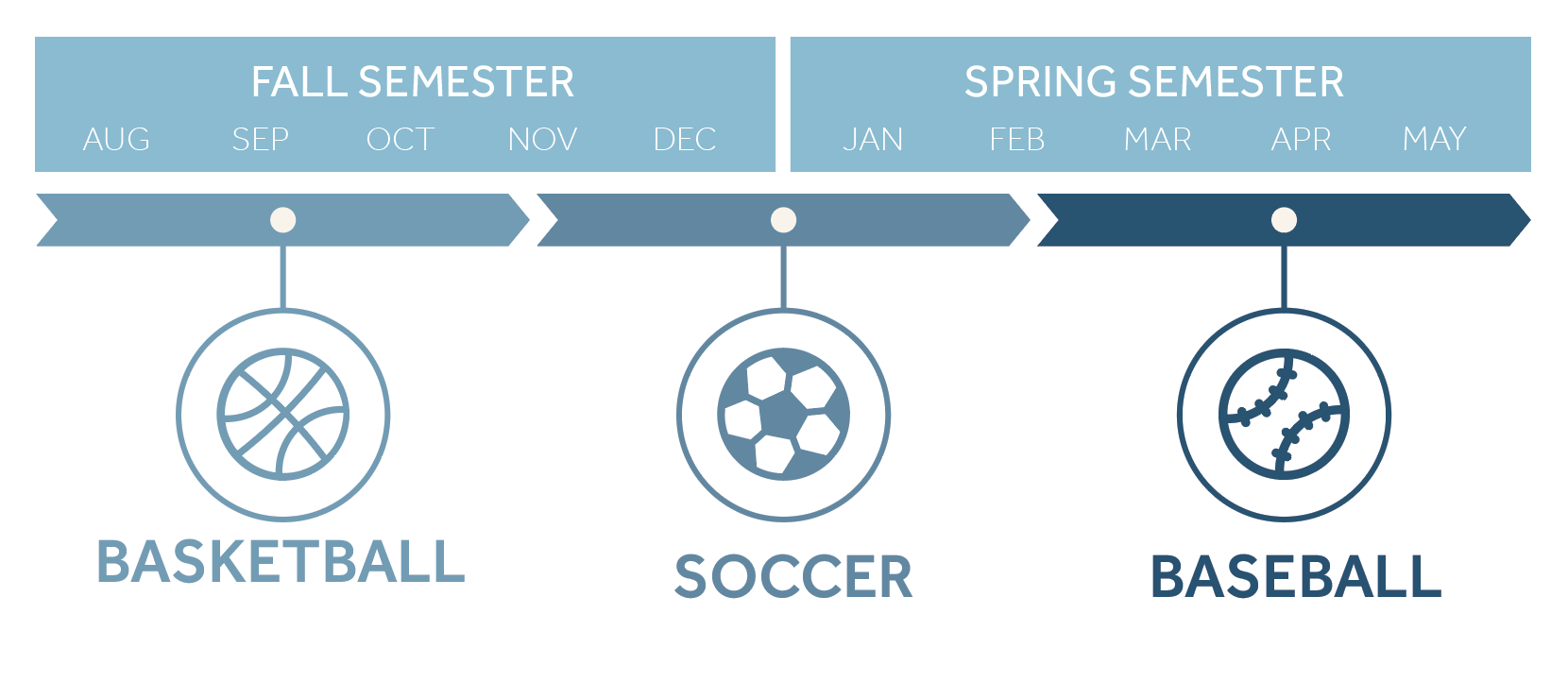 Practice & Game Time for BASKETBALL, SOCCER and BASEBALL Seasons
GRADE

DAY

TIME

PreK
SAT.
10:00-10:50 am (Basketball)
12:00-1:00 pm (Soccer)
K–1
SAT.
12:00-1:00 pm (Baseball until 1:15 pm)
2-3
MON. or TUE.
SAT.
2:45-3:35 pm(Practice)
Afternoon (Game)
4–5
WED. or THU.
SAT.
2:45-3:35 pm(Practice)
Afternoon (Game)