GENERAL INFORMATION
TYPA activities don't end when school is out – we have a bunch of fun-filled summer activities for every member of our TYPA family. From our two-year-old children to our middle schoolers, we have something for everyone!

For our little ones (Ages 2-5), we have our super popular Tiger Tots Pre-School Camp. Our Day Camp, "A Taste of TYPA" (Grades 1-7) combines everything that is awesome about TYPA into one hot summer camp! To keep up with current technological advancements, we offer a Tech Camp that covers a diverse range of coding and programming for Grades 1-6. In addition, our Film Camp returns for Grades 6-8 for two weeks of creative video making. For Sports enthusiasts we have a summer-long Tennis program (private, semi-private; Grades 1-12), and we will end our summer with a wicked week-long Basketball Camp (Grades 3-8). Please check out detailed information in the pages that follow!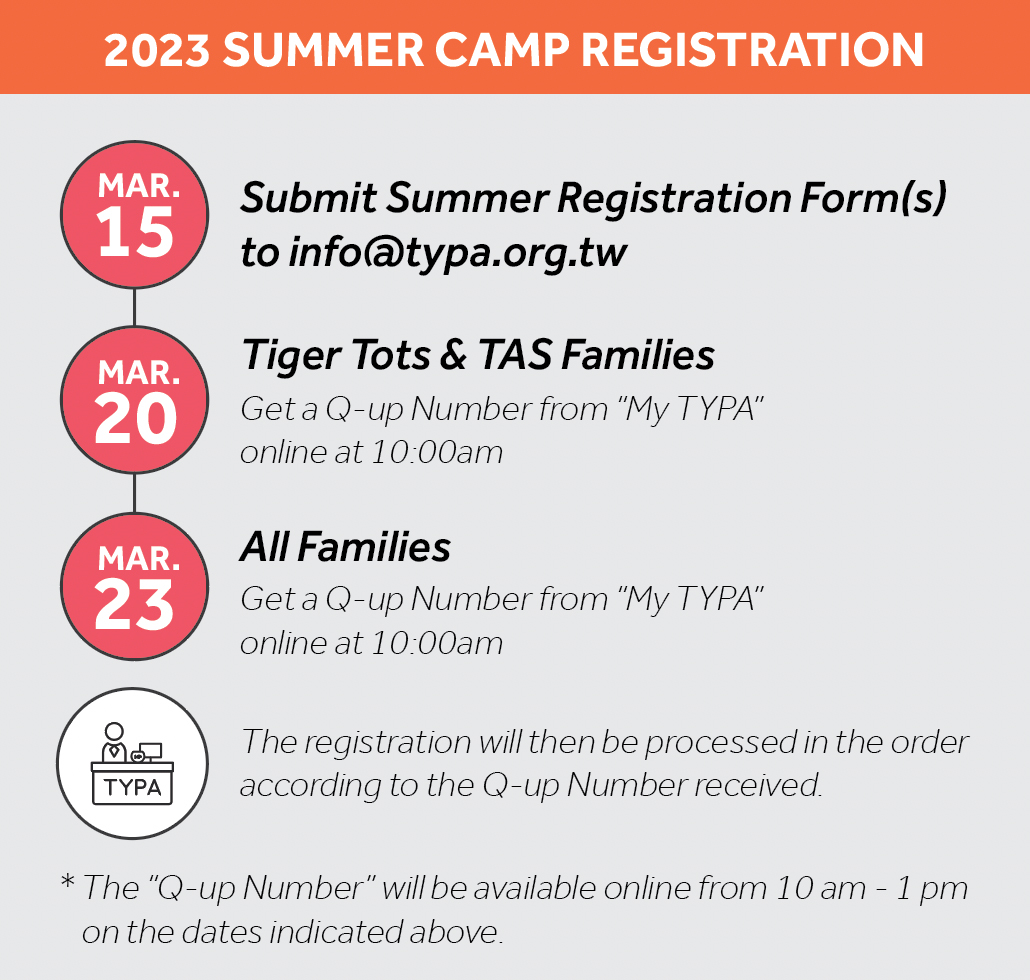 Withdrawals
Withdrawals or schedule changes will only take effect if you submit the withdrawal form to the office at least 7 days prior to the week your child will be involved in. If withdrawing, a $1000 processing fee will be charged for each week withdrawn, and the remainder will be refunded or credited.

 For summer tennis, no refunds or credits will be given after the registration cut-off date of June 1st.
Courses