Managing Director's Message
Frank Sinatra may have told the world he did it 'his way' but you and I know that anyone who makes it in any discipline whether it be sport, music, gymnastics, dance or martial arts without exception, has had a helping hand.

The helping hands in our community are our hardworking volunteers. These volunteers - parents, coaches, scout leaders and many more were unable to come on to our campus for close to six months last year due to government protocols.

But when those protocols were lifted, it was just fantastic to welcome them back to our community. And boy, did they make up for lost time! Their infectious enthusiasm was immediately apparent and the manner in which our little champions responded was a delight to see.

TYPA truly does live its mission statement, part of which states that it is critical to have a combination of a professional staff, dedicated volunteers and the support of our families to be able to provide the best quality experiences for our community. To see the list of the hundreds of dedicated volunteers just turn this page. They are indeed a vital part of the fabric of our community.

As well as our wonderful volunteers, we also have 130 professional instructors serving over 2,000 members participating in 120 high quality recreational and educational activities every week. From Robotics to Rugby, Public Speaking to Piano, Soccer to Summer Camp and Basketball to Ballet, there is something for everyone!

So keep turning the pages to see the incredibly dynamic and diverse activities we offer here at TYPA.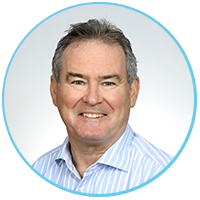 Best wishes,
Gerry Moran
TYPA Managing Director