Managing Director's Message


Welcome to a mask-free edition of the TYPA Activities Magazine! It feels so good to write that after the last two years when the beautiful smiles of our children were hidden away behind masks.

TYPA has become the "third place" for our community after home and school. We not only provide quality sports, recreational and educational programs but also opportunities for families to meet, socialize and develop relationships in our community.

Those opportunities were greatly missed during the challenging pandemic times but we are back to "normal" now and it was with an enormous amount of joy that we welcomed back all of our international community to the campus. They were sadly missed. As Joni Mitchell so eloquently sang, "Don't it always seem to go, that you don't know what you've got 'til it's gone."

Over the last 43 years of its existence, TYPA has faced many challenges from typhoons, water shortages, SARS, COVID and even other challenges we could not ever have imagined! But throughout it all, we have survived and flourished because of the incredible support and encouragement of our friends in the community.

After the challenges of the pandemic, we are so glad to be back and running at full capacity serving the international youth we were created to serve.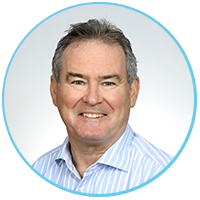 Best wishes,
Gerry Moran
TYPA Managing Director